Magic happens when we gather together in person at a Voray event and afterwards on our digital platform. We connect. We have a great time. We propel ideas forward. We create new opportunities. But only if we're ALL engaged and present.
Here are some member guidelines, to ensure you're sparking the relationships that fuel your success.

Avoid no-showing
Each Voray dinner includes a guest list that gathers a hand-matched group of professionals around the same table. You're not a seat number here; we invited you for a reason! Please, if you can, avoid no-showing.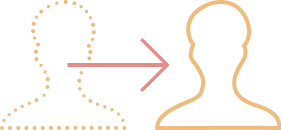 Send a replacement if you have to
You're irreplaceable—and that's why we love having you as a Voray member. But if you absolutely can't make an event, please try to send a similarly suited colleague or peer. As a last resort, change your RSVP within a week of the event.

Be timely
Voray events bring just 10 to 15 people together. We're all excited to meet you, kick off the conversation, and share an evening—please don't hold us up.

Be present
Voray events are about forging human connection. So please put your phone down and commit to spending time with the group we've gathered together.

Enjoy!
We've done the planning, we've crafted the guest list, we've brought in the host. We've set the scene for this to be the best dinner party you'll attend all year. Enjoy!